The proposal arrived…now let the preparations for the "Big Day" begin!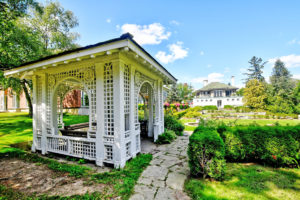 Glendon's elegant ambiance and romantic setting is located in Midtown Toronto. The campus offers a spectacular setting for your wedding photos, including the Historic Mansion, gazebos, a pond and the stunning Rose Garden surrounded by a natural paradise – softly scented flowers and pristine landscapes.
Contact us today to book your wedding photography or ceremony at Glendon!