Welcome to Glendon, the venue you've been looking for!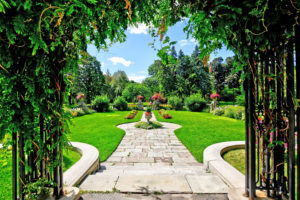 Glendon Campus is located on a former pivate estate that was built in the 1920s by E.R. Wood, founder of Dominion Securities and a leading Canadian financier of the early part of the 20th century. With an abundance of trees and other vegetation, plus formal gardens, it overlooks the headwaters of the Don River.
Several buildings have been added to the historic residence—which remains intact— in order to house the College: a multi-wing office and classroom building, the Frost Library, and two student residences. All built in the 1960s, these buildings are no more than three story's high, as "nothing should be taller than the trees" at Glendon. An athletic complex was built in the river valley. The Glendon site is not only remarkably beautiful, it is unique: it is the only small university campus located in the heart of a major Canadian metropolis.
Located at the corner of Bayview and Lawrence Avenue, Glendon Campus is accessible by public transit, and convenient to all major highways in Toronto. There is plenty of parking available day and night. We are located just minutes from Toronto's famous nightlife where you will find an abundance of restaurants, shopping and entertainment all the time. Glendon has all the services that you would want or expect from a conference centre; residences for those from out of town, classrooms, meeting rooms, state of the art A/V equipment, a variety of meal plans and options and award worthy landscaping. We also provide business services priced individually to suit your personal needs.
Glendon Campus is an ideal location for groups, conferences or meetings.