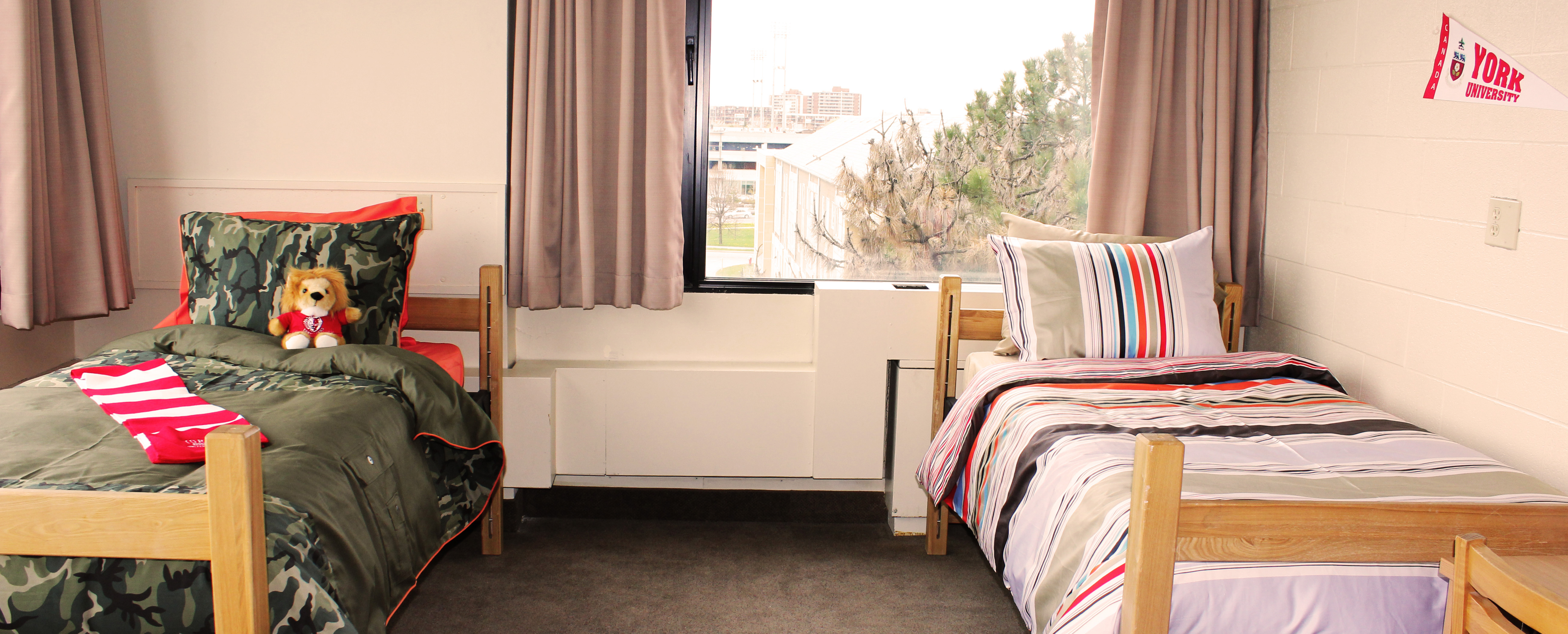 Welcome to Undergraduate Residence! We have eight undergraduate residence buildings at the Keele Campus, each with approximately 250 students. Most are traditional-style buildings with double and single rooms, and shared common washrooms and lounge areas. We also have some suite-style buildings, typically shared by 2-6 students, with in-suite kitchens and shared washrooms. Upper-year students typically receive priority for rooms in suite-style residences.
For more information about our buildings, please visit the Residence Buildings and Gallery page.
We are pleased to offer residence tours to prospective and incoming York students. This summer, students will be able to view single and double room options in Vanier Residence, one of our traditional-style buildings. To register, please visit the Undergraduate Residence Tour page to sign up for a tour.
Campus tours are also available throughout the summer. To register for campus tour, please visit the Future Students page.
If you have any questions, please contact undergradres@yorku.ca.