Housing and Conference Services is pleased to offer residence tours to prospective and incoming York University students.
Undergraduate Residence

There are eight undergraduate residence buildings at the Keele Campus (each building accommodates approximately 250 students).

Currently, we offer tours of single and double rooms in Vanier Residence, one of our traditional-style residences.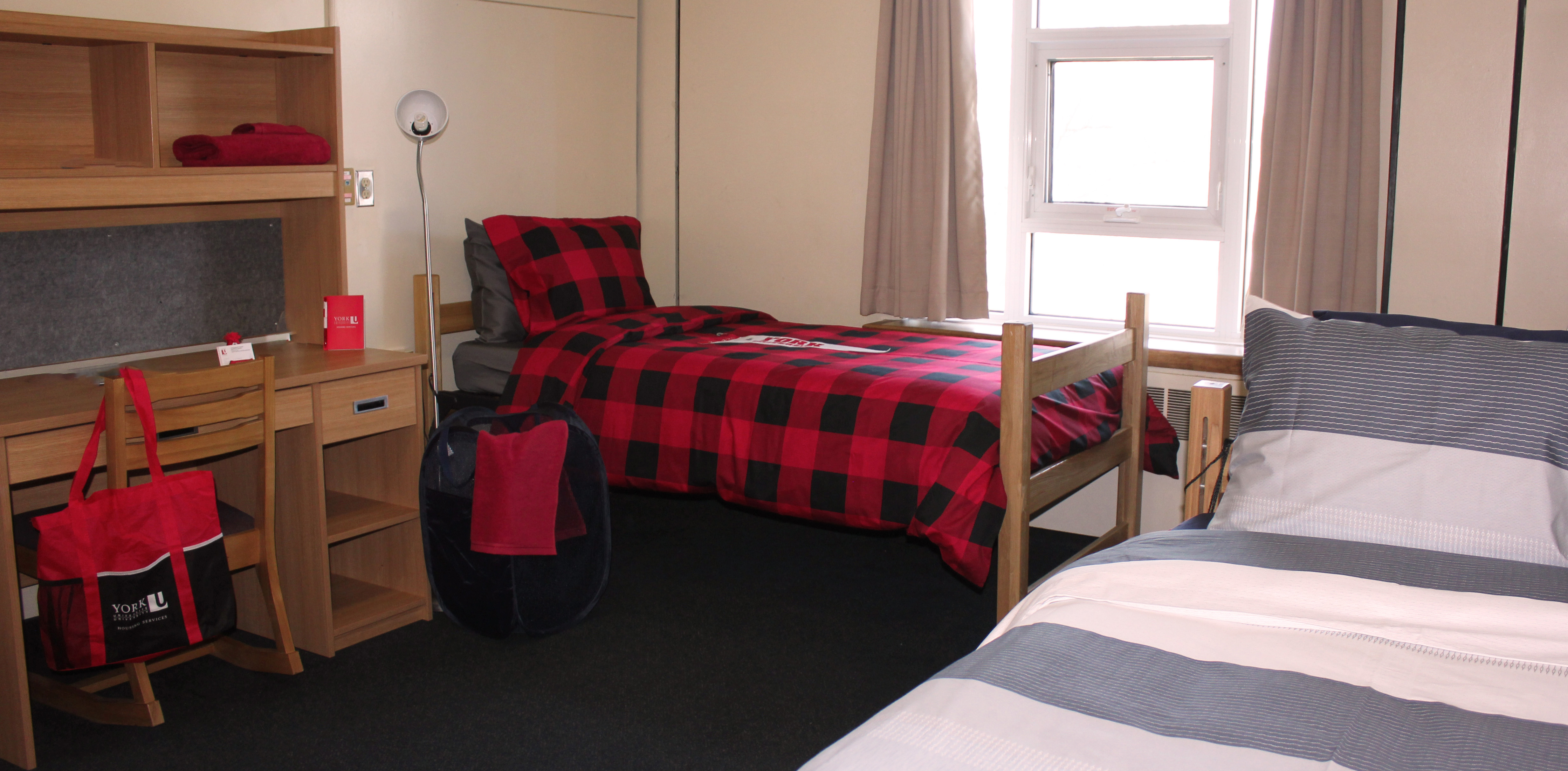 York Apartments

York Apartments Housing consists of 1,250 self-contained units available to eligible graduate, Osgoode law students, students with families and mature undergraduate students who are 21 years of age or older.
Currently, we offer tours of a bachelor and a one-bedroom apartment.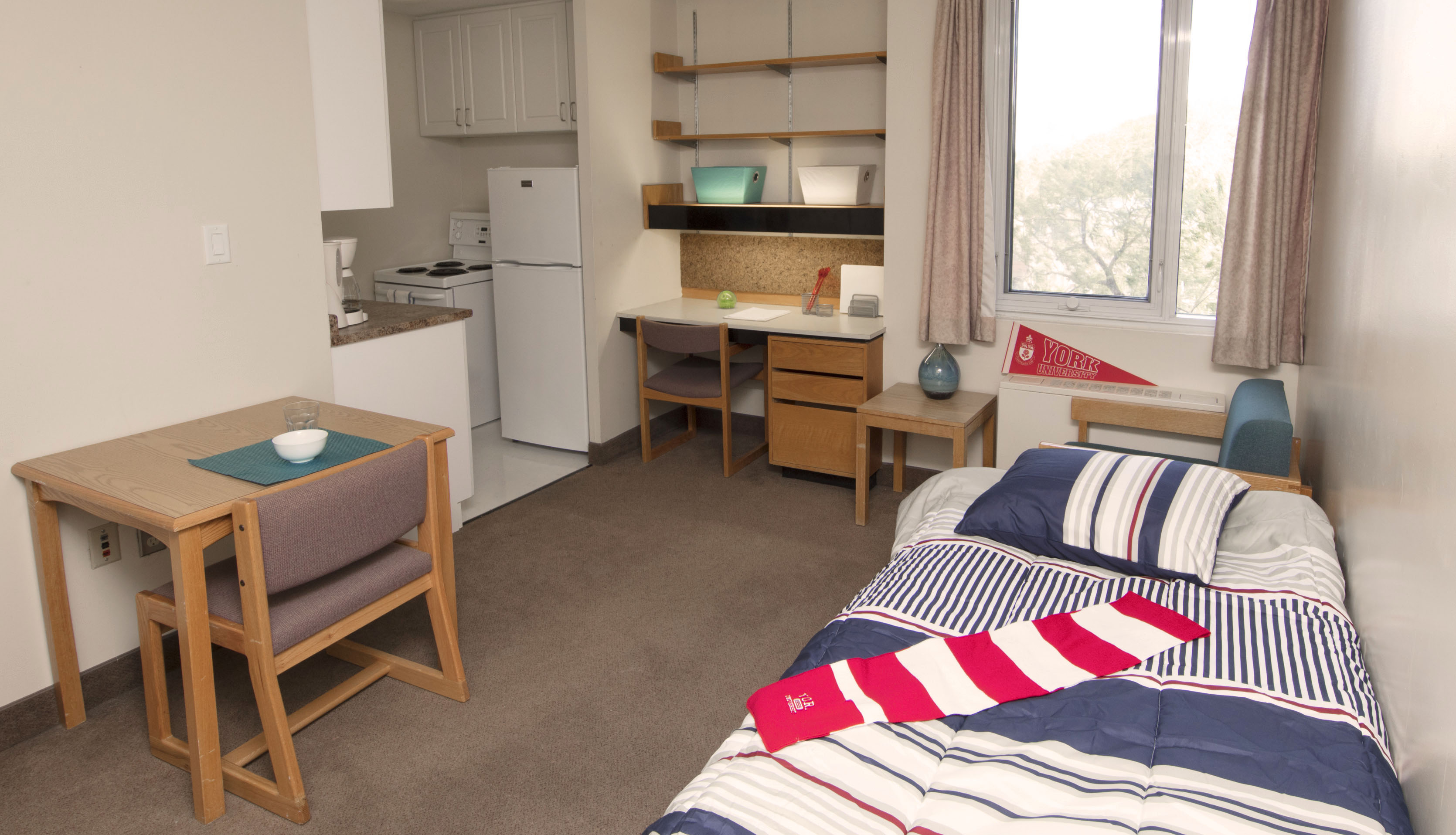 Register for a Tour
If you are interested in a tour, please visit:
Can't make it to the tour?
You may visit the following pages for residence gallery and features:
Questions?
Interested in a Campus Tour?
Campus tours (including a tour at Vanier Residence) are also available throughout the summer through the Office of Admissions. To register, please visit the Future Students page.